Are you feeling tired, unwell and worn out? And your bikini body is just a distant dream? Then it's the perfect time for some body-tuning. To make sure your project's successful, we've put together a couple of tips for you.
#1

Track and win!
No matter whether you're losing weight or want to reach an athletic goal – tracking (i.e. recording what you're doing, what you're eating and so on) will make these fairly tedious steps more fun, and will help you achieve better results. There are loads of suitable tools available from classic diary to lifestyle apps. If you record what you eat, this can be an easy and effective way of catching yourself out. Because hardly any of us manage to keep track of what we really consume from getting up in the morning to going to bed at night. Documenting your athletic progress is more important than you might think as well. It is only when you record your results and compare them that you can permanently improve. Training diaries and apps are a great way of getting motivated, so they also have a huge psychological influence on your training.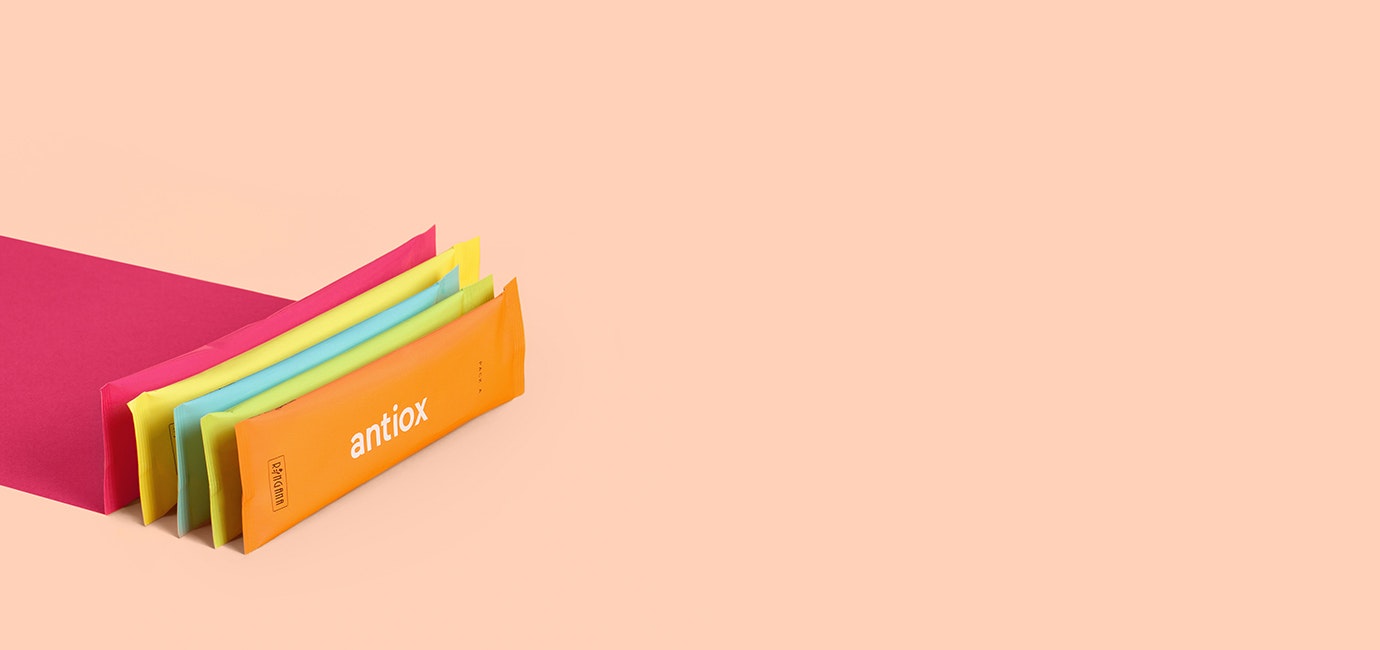 #2

Food to go
Preparation is everything! If you have healthy meals or snacks handy in the office or when you're out and about, you won't go for unhealthy food when hunger hits. Ideally, cook for a couple of days at a time. Simply prepare double the quantity of each meal and you're set for two days! Vary the flavour using different seasoning, so it never gets boring.
Tip for when you're out and about: mixed nuts or tasty RINGANA PACKS . The individual sachets fit into any handbag and can be prepared with water in seconds.
#3

It's tea time
Drink yourself slim! Sounds too good to be true, doesn't it? But some hot drinks – like RINGANA matcha tee – can at least help you to lose weight. There's a good reason why the stars swear by matcha, the green power powder. This brilliant green powder contains 10 times more active substances than other types of tea, and it's antioxidant, stimulating and skin-rejuvenating.
#4

Take a break from food
A little snack here, a little snack there – and a big problem at the end: You simply can't lose weight! There's a simple answer: food breaks 🙂 If you treat your body to a short respite, it will help balance out your metabolism and weight. Because if you leave four to five hours between meals, your insulin levels will fall enough to allow fat-burning to start.
Tip: The natural fibre in PACK d-etary help you to feel full faster. Your blood sugar level is regulated and that can help to stave off hunger cravings.
#5

Starving? No thanks!
A diet which leaves us feeling hungry and bad-tempered won't achieve much over the long term. Because it's not just about how much you eat, but also what you eat. That's why foods that stimulate the metabolism – such as ginger, basil or chili –are very important. You should integrate them completely into your meals, and use them with pleasure and creativity in the kitchen.
Tip:  RINGANAdea_ _will give the metabolism an extra boost. This highly effective shot contains ingredients from nature that, when mixed as a (tea) beverage, can help you to lose weight. The green superfood tulsi (also known as Indian or holy basil) that it contains can help along with green tea and mate to control weight, and it supplies important nutrients and vital substances.
#6

Variety for sport
Variety is crucial for your success if you want to do really effective shape training. Change your sport programme (type of sport, exercises, pulse rate, etc.) every six training units – because variety is key to a great figure. Only in this way can you force your body to adapt and respond to the different training demands.
#7

Powerful presence
If you want to lose weight permanently and keep your new figure, don't forget power training. Depending on your body weight, every extra kilo of muscle will mean that you'll burn around 100 kcal more every day.
Proteins are all-important when it comes to muscle-building and regeneration. The vegan PACK energyis the best option here because the body absorbs it so well. Your body will make the most effective use of proteins in the first 45–60 minutes after training.
.
#8

If you slip up, keep going
If you've skipped one or more training sessions, or haven't been eating so well – don't give up! Instead of saying "What's the point! I haven't trained for a whole week and I've only eaten unhealthy food, I might as well give up," focus your thoughts on the positive effects of changing your lifestyle. Instead of "I must", take "I want to" as your motto.